Reishi Blend I Organic
Regular price
Sale price
$39.95 AUD
Unit price
per
Sale
Sold out
ORGANIC I ADAPTOGENIC I 100% WHOLE FOOD NUTRIENTS

Introducing our beloved Reishi Mushroom Powder, also known as Lingzhi and the "Mushroom of Immortality." The chinese name represents spiritual potency and the essence of immortality, Reishi is a revered herb symbolizing success, well-being, divine power, and longevity.
Harnessing the powerful adaptogenic qualities of Reishi, our premium powder targets the specific areas of the body that require support. With centuries of use by healers, Reishi is renowned for its immune-strengthening, antibacterial, antiviral, anti-inflammatory, anti-aging, and neuroregenerative properties. Experience the holistic healing potential of Reishi and enhance your overall well-being.
About

With centuries of use by healers, Reishi is renowned for its healing properties:

Immune modulatiing: Known for its ability to enhance the immune system, promoting overall health and well-being.

Hormonal Balance: Helps regulate the production and activity of hormones, promoting harmony and balance within the body's hormonal pathways.


Adaptogenic: Bioactive compounds that support the body's stress response system, including the regulation of stress hormones and the reduction of stress-related inflammation.


Immune Modulating: Bioactive compounds, such as polysaccharides and triterpenes, interact with the immune system cells and pathways. Reishi has been shown to stimulate the activity of certain immune cells and enhance immune function.


Anti-inflammatory: Bioactive compounds such as triterpenes and polysaccharides, which have been shown to possess anti-inflammatory properties. These compounds help regulate the body's inflammatory response.
Benefits

Trusted for centuries for its potent powers and numerous healing potentials:


Supports immune function
Promotes relaxation and stress reduction.
Supports liver health
Anti-inflammatory effects
Cardiovascular health
Antioxidant activity
Enhances cognitive function
Supports respiratory health
Anti-cancer properties
Promotes hormonal homeostasis

It's important to note that individual results may vary, and it's advisable to consult with a healthcare professional before adding shilajit or any other supplement to your routine.
Ingredients

This fungi has been mindfully dried at low temperatures ensuring the integrity of their healing properties and maximising bio availability.

Ingredients : Organic Reishi (Ganoderma lucidum) powder.

Country of Origin: Reishi is a Chinese mushroom and ours has been cultivated and ethically-sourced in China.

Our Reishi is grown on the sawdust of the broad-leaved trees (mango, poplar, coconut, sheesham). Sawdust, obtained from the saw mills, is amended with 20% wheat bran and is wetted to a level of 65% moisture.

Capsules are vegan, gluten-free and starch-free, made from pullulan.

Contains no other ingredients, fillers, additives or preservatives.

All Planted Mana powders and capsules are hand-made and spiritually infused.
Directions

Directions: Take 2 capsules OR 1/4 tsp in the morning and 2 and in the evening with food, or as directed.

Reishi has a 'Class 1A' safety rating, (herbs that can be safely consumed when used appropriately/no identified concerns for use during pregnancy or lactation). Reishi can be eaten during pregnancy and while breastfeeding in food/non-therapeutic amounts, however, please consult your holistic health care professional before taking any herbal remedies.

Herbalism promotes small doses over a longer period of time for optimal results. Herbs works best when implemented alongside a healthy diet.
Share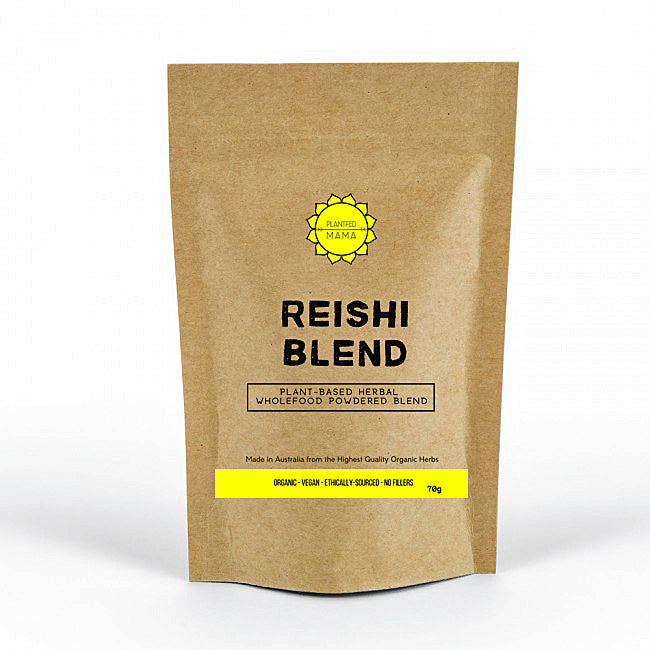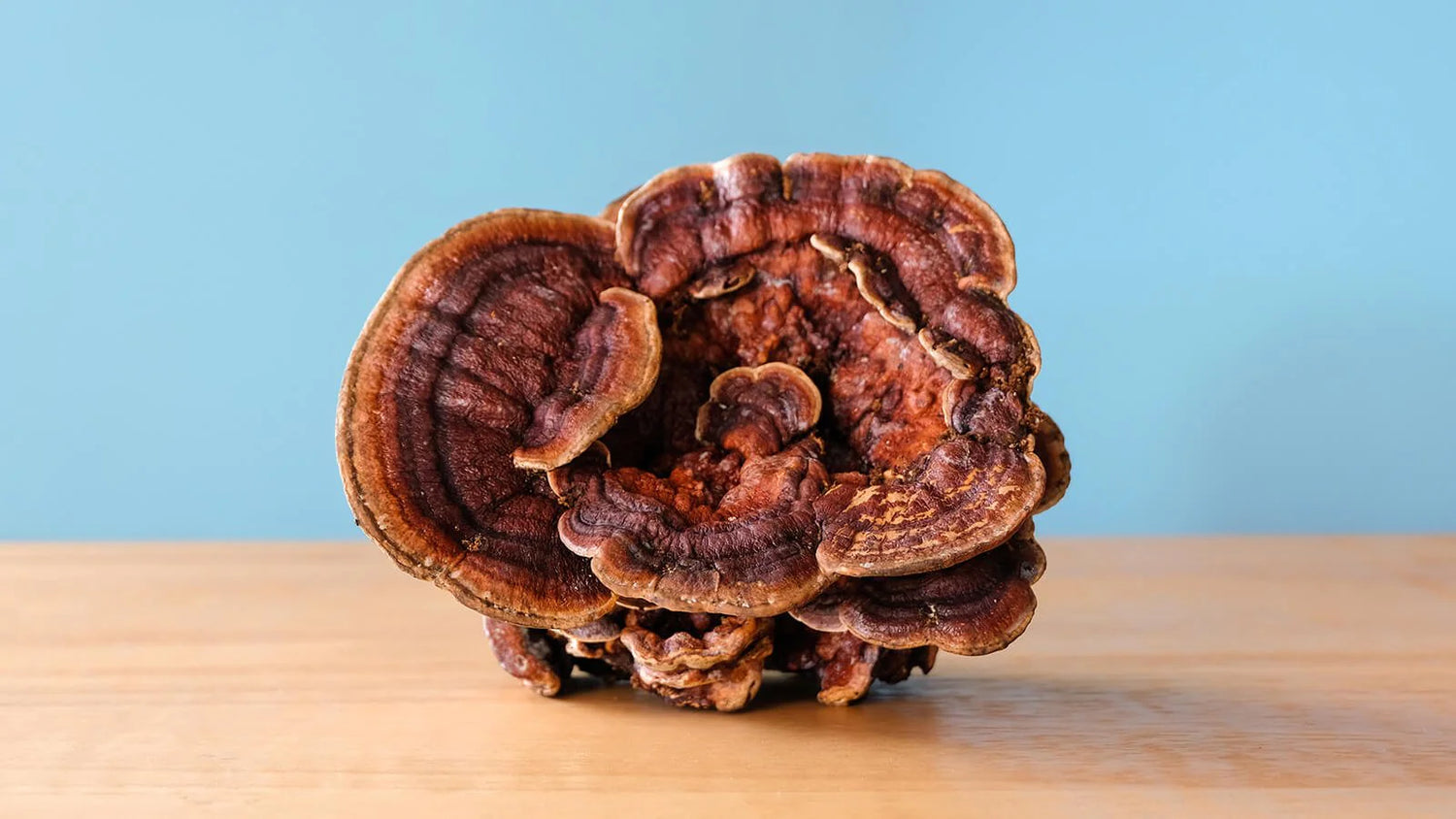 ADAPTOGENIC magic
Adaptogens play a crucial role in supporting our overall well-being by helping the body adapt to various stressors.
These natural substances have the unique ability to regulate and balance our physiological processes, including the stress response system.
By promoting resilience, reducing fatigue, and supporting mental and physical performance, adaptogens help us navigate the challenges of everyday life more effectively.
Their ability to restore equilibrium and promote a sense of balance makes adaptogens an important ally in maintaining optimal health and managing stress in a holistic way.
NOURISH YOURSELF AS NATURE INTENDED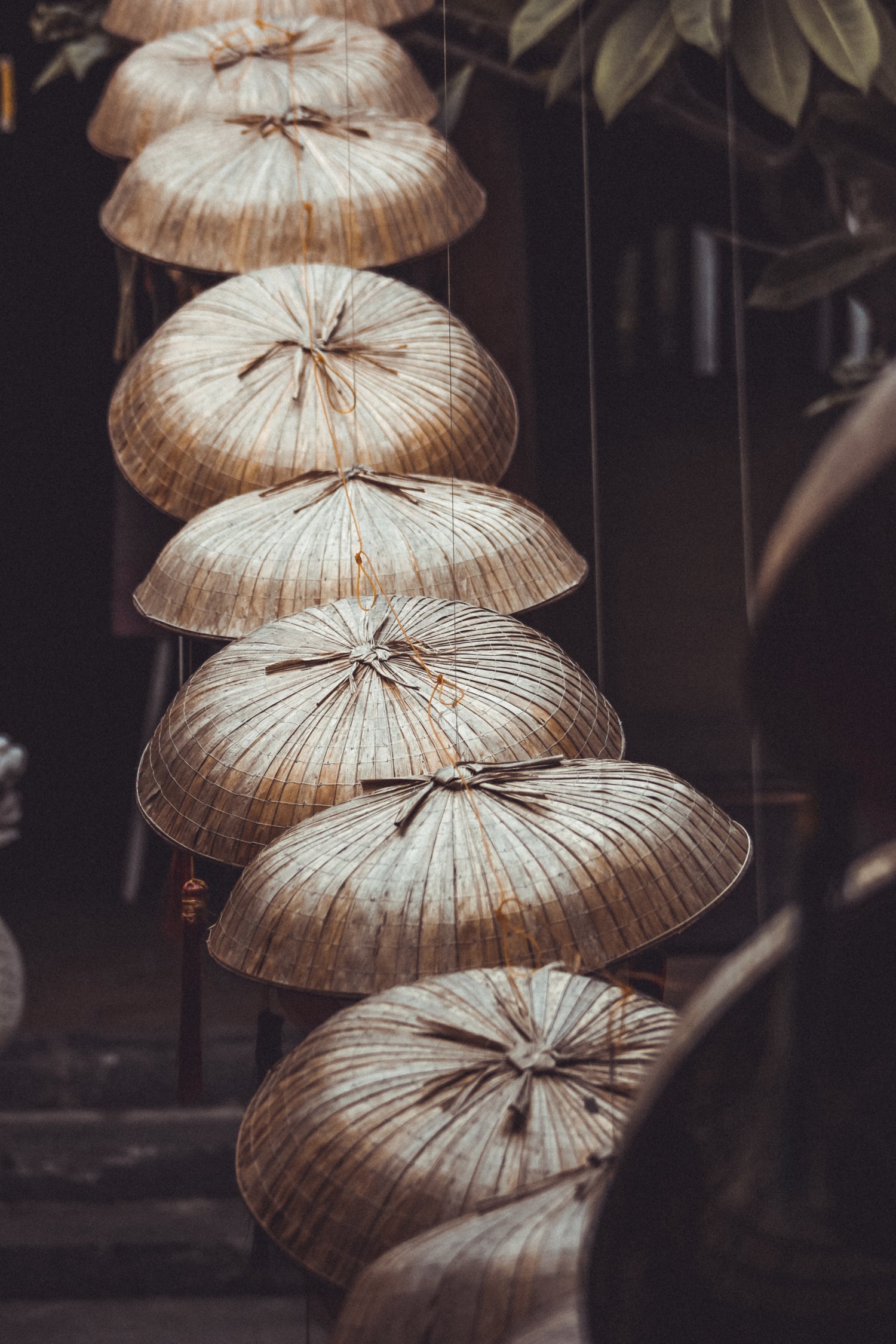 Trusted for Centuries
In traditional Chinese medicine (TCM), reishi mushroom, also known as Lingzhi has been highly regarded as a medicinal herb and viewed as the "Mushroom of Immortality" for thousands of years.
Reishi holds a special place in TCM as an herb of spiritual potency, symbolizing longevity, well-being, and divine power.
It has been used in TCM to support overall health and vitality, strengthen the immune system, promote longevity, calm the mind, and nourish the Shen (spirit).
Reishi's long history with TCM exemplifies the deep-rooted belief in the power of natural substances to restore balance and enhance well-being.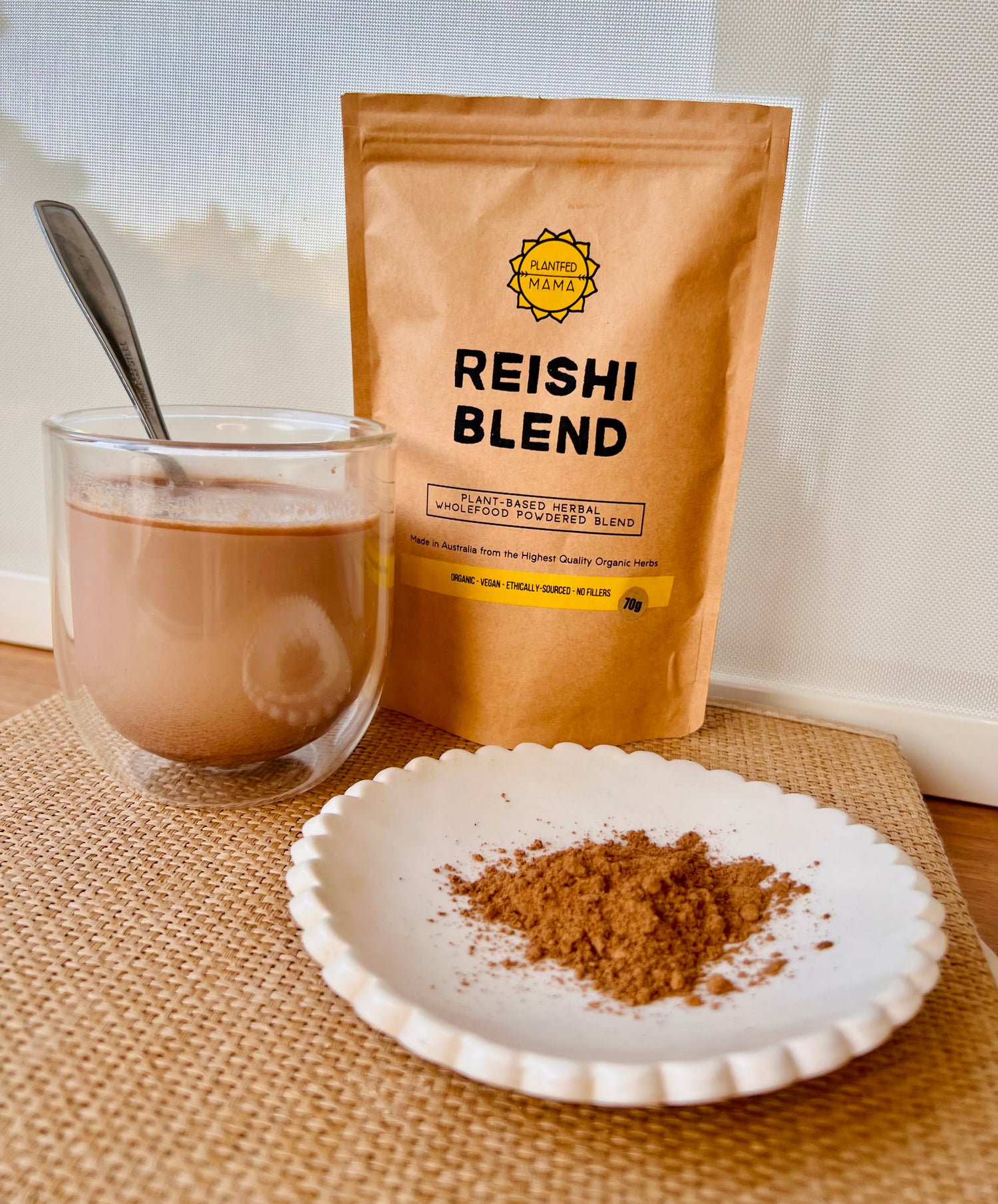 Bio Active & Pure
The complex structure and natural form of whole food organic nutrients synergize with our gut's natural digestive system, enhancing nutrient absorption.
This ensures that our bodies can efficiently utilize the vitamins, minerals, and phytonutrients for optimal health and wellness.
The holistic combination of nutrients in whole foods further enhances their beneficial effects, providing a comprehensive and effective approach to nourishing our bodies.
Tonifying Qi

In Traditional Chinese Medicine (TCM), reishi is used to tonify or strengthen the Qi, which refers to the body's vital energy or life force. It is believed to help replenish and balance Qi, promoting overall health and vitality.

Nourishing the Shen

Reishi is known as a Shen tonic in TCM, meaning it nourishes and calms the spirit. It is used to support mental and emotional well-being, promote relaxation, and improve sleep quality.

Balancing Yin and Yang

Reishi is believed to have a harmonizing effect on the body's Yin and Yang energies. It helps restore balance between these opposing forces, promoting optimal health and preventing imbalances that can lead to illness.

Strengthening the Immune System

Reishi is highly regarded for its immune-strengthening properties in TCM. It is used to enhance the body's defense mechanisms, boost immune function, and protect against pathogens and external influences.

Supporting the Liver

TCM considers the liver to be a crucial organ for overall health, and reishi is often used to support liver function and promote liver detoxification. It is believed to help clear heat and toxins from the liver, supporting its vital functions.

Anti Aging

Anti-Aging and Longevity: Reishi has a long history of use in TCM for promoting longevity and anti-aging effects. It is considered a superior herb that supports overall well-being, vitality, and longevity.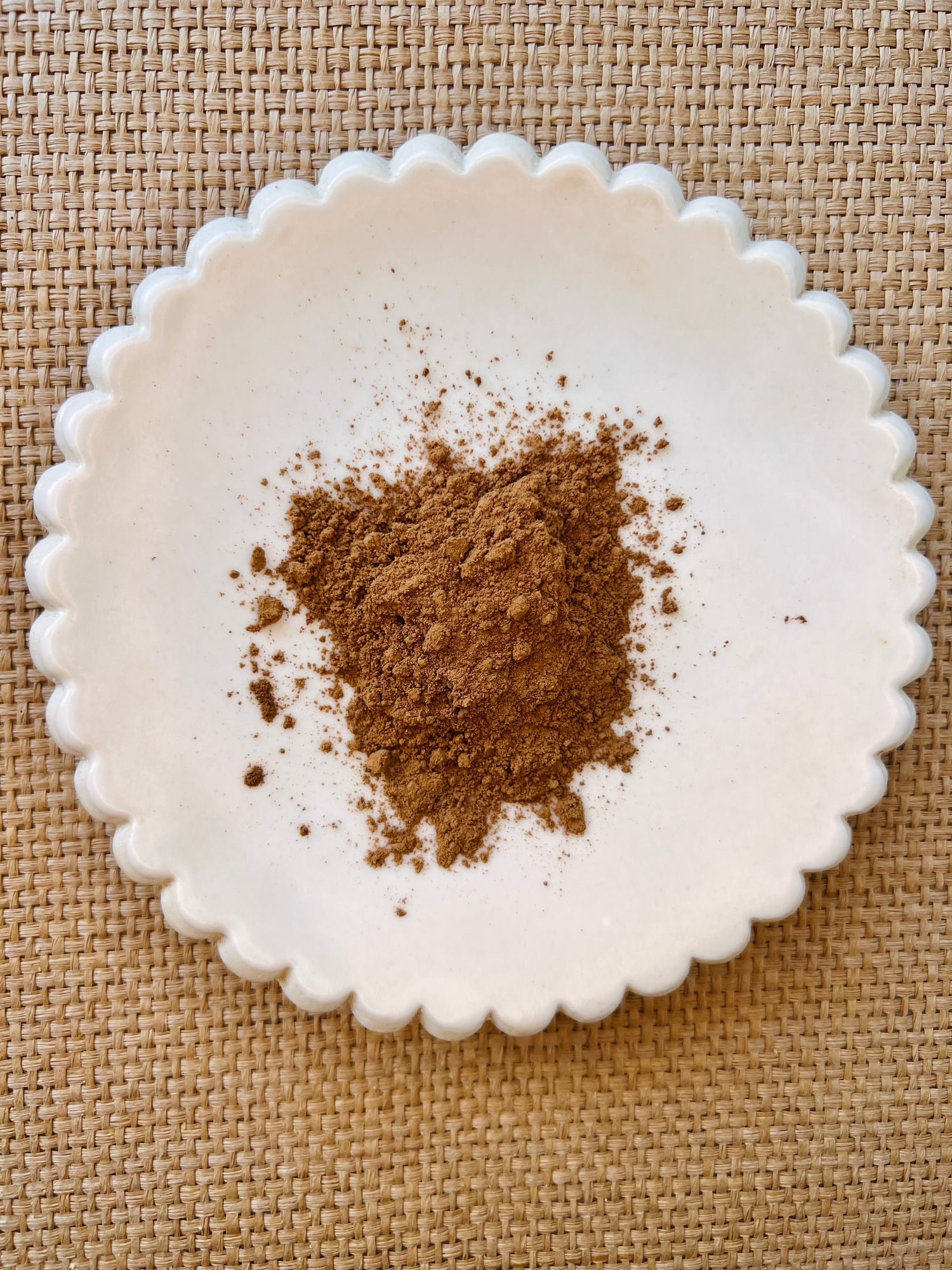 Premium & Organic
Cultivated and processed without synthetic chemicals or GMOs, minimizing the risk of exposure to harmful substances. Our blends are premium and nutrient-dense supporting overall well-being and optimal health. All of our herbs have been mindfully selected for maximum bio availability.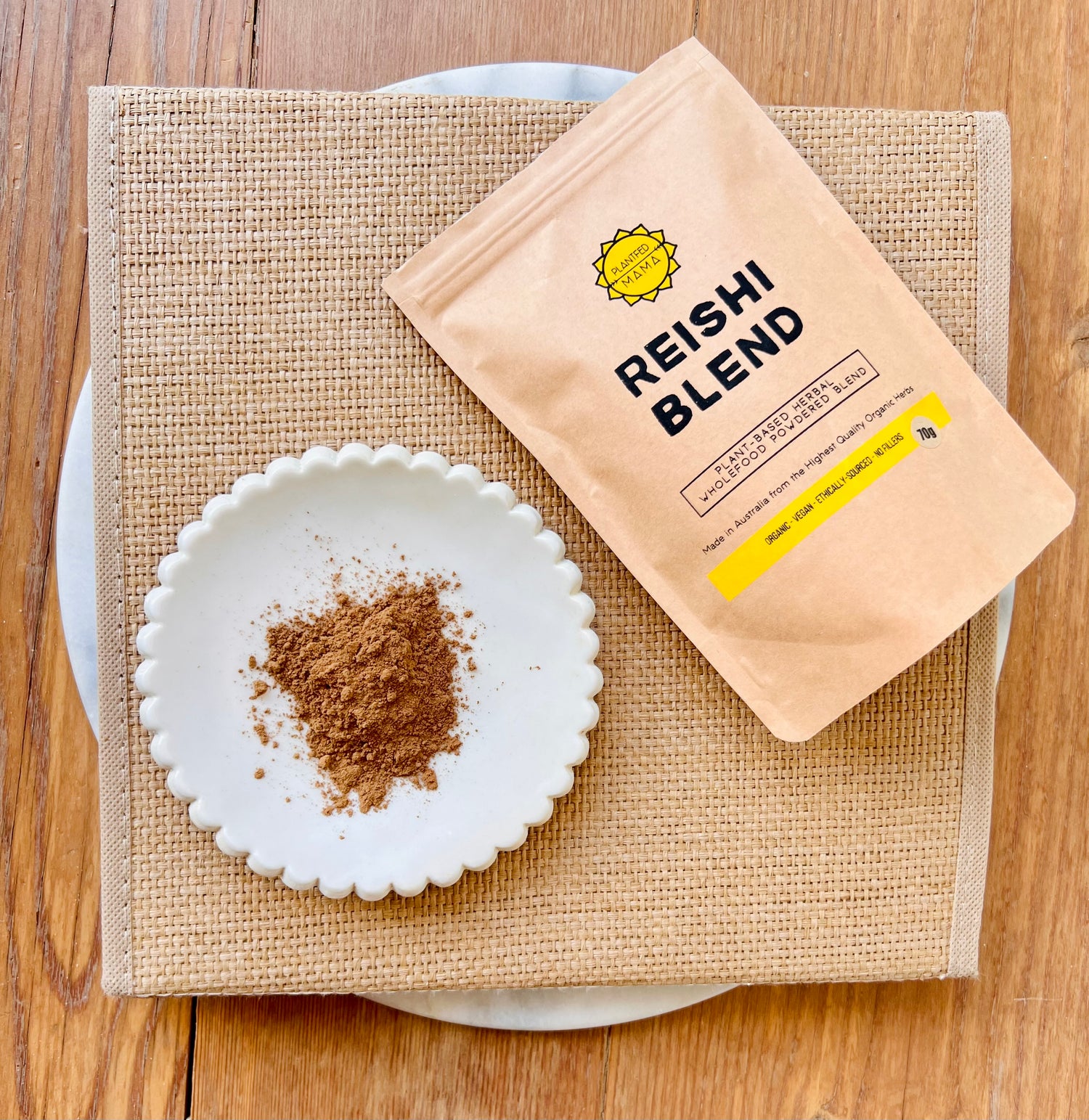 Quality Ensured
Thoughtfully packaged in eco high barrier materials to maintain freshness and preserve the integrity of the herbs. Sealed for maximum quality and nutritional benefits, our remarkable superfoods retain their full potency, providing you with a truly exceptional experience.
BACKED BY OUR 5 STAR REVIEWS